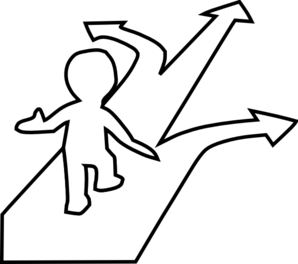 The Fordham Institute today released a ranking of 30 cities according to which ones were the most "friendly" in terms of encouraging and supporting school choice. Topping the list is New Orleans followed by Washington DC and Denver – the only cities to receive an overall grade of B or better.
So what did these cities do to earn these bragging rights? Fordham scored each city on 50 indicators in three domains:
Political support based on interviews with local policymakers and important stakeholders;
Policy environment that, among other things, places no limits on the number of charters, funds them adequately and has quality controls in place; and

Quantity and quality of choices.
Fordham apparently doesn't grade on a curve. Almost half of the cities earned Cs and nearly as many got Ds. Albany NY, has the distinction of earning the only F. According to the authors, landing at the bottom of the list means you were deemed "downright hostile" to school choice.
I suppose this is useful information if you are a school choice advocate (Hey, LA: not looking so good with that C-!). But for those who are ambivalent, the ranking omits an important piece of information: how well the city's schools perform. We're Americans. Of course we think choice is good. But mostly what parents want are good schools. And being "choice friendly" is no guarantee the choices will be better.
Consider that Charlotte NC and Austin TX are the top-performing urban districts in the nation. Their 2015 NAEP scores in math were not just higher than other participating districts, they were higher than the overall average for the nation as a whole. According to Fordham, neither is a choice-friendly city. Charlotte and Austin respectively ranked 27th and 29th out of the 30 cities in the report. On the other hand, Detroit ranked in the top 10 yet produced the lowest scores in the NAEP urban sample.
This is not to say being "choice friendly" caused low performance. DC, for example, has been one of the highest improving districts in the country on NAEP and was ranked second on Fordham's list. But it does show that choice for choice sake is not a school improvement strategy. For more evidence see our recent report on school choice.
To its credit, the Fordham Institute advocates for more accountability for student results in the design of choice programs. I also recognize the limitations in the available data. But ranking on "choice friendly" policies doesn't tell the public what they really need to know: is this helping all students succeed? From what we have found, the promise of school choice has been largely oversold.